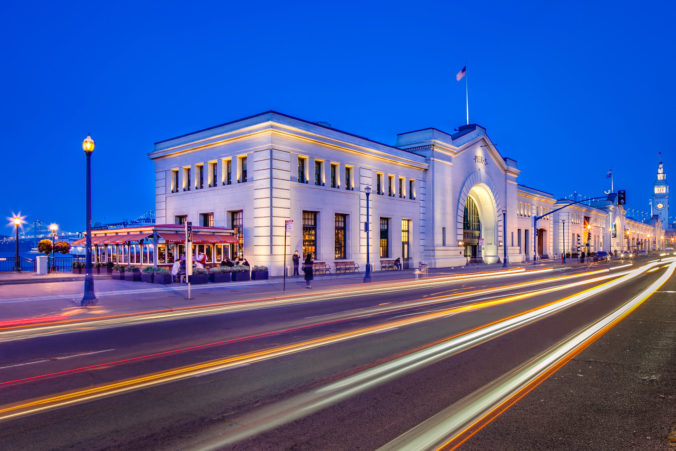 Projects
Piers 1 1/2, 3 & 5, San Francisco, CA 
Piers 1 1/2, 3 & 5 was developed as a public-private partnership with the Port of San Francisco.  The project re-opened its doors to the public in 2006 and includes approximately 60,000 square feet of unique, Class A waterfront office space and approximately 18,000 square feet of restaurant space and is currently 100% leased.  The restaurant tenants were carefully curated to compliment the Ferry Building waterfront area and include well revered tenants such as Coqueta, La Mar Cebicheria Peruana, Hard Water and The Plant Cafe Organic.  In addition, the project provides over 40,000 square feet of Bayside public access including the City's first water taxi landing – all providing visitors with an opportunity to truly connect with the Bay.
Once dilapidated and condemned, The Piers have been rehabilitated to the Secretary of the Interior's Standards and were the recipient of the 2006 San Francisco Business Times Real Estate Deal of the Year for Best Rehab Project as well as the 2007 Preservation Design Award by the California Preservation Foundation. In addition, the project was nominated for the San Francisco Chamber of Commerce 2007 "Build SF" Excellence in Business Award.
Pier 24, San Francisco, CA
At 27,000 s.f., the Pilara Family Foundation at Pier 24 is one of the largest buildings dedicated to the collection and preservation of photography in North America.  The renovation of Pier 24 met the Department of the Interior's Standards for Historic Rehabilitation, and represents a major adaptive reuse on the waterfront.
The Bay School, San Francisco, CA
Founded in 2004, The Bay School of San Francisco is a 62,000 square foot independent coeducational college preparatory high school. The principals of Pacific Waterfront Partners and Equity Community Builders, as founding members of the Board of Trustees, were responsible for site location and development for the new school.
The team selected the site at 35 Keyes in the Presidio of San Francisco, negotiated a 60-year lease with the Presidio Trust and secured financing through a creative capital structure that included the utilization of historic tax credits and an intermediate investment entity.